Ridiscover armony during your alpine nights in Andalo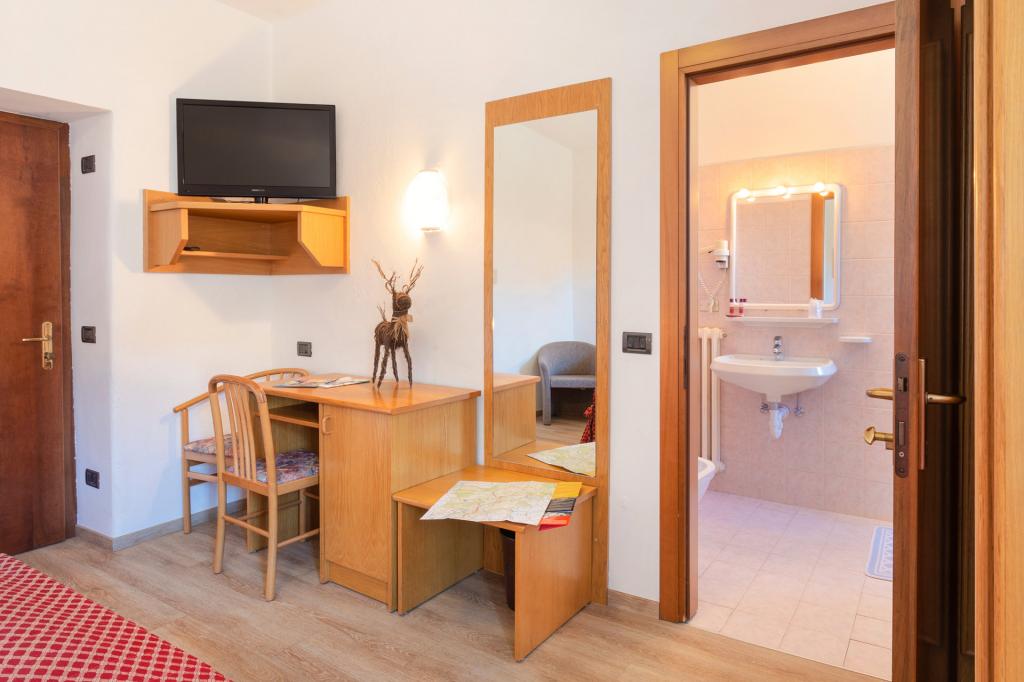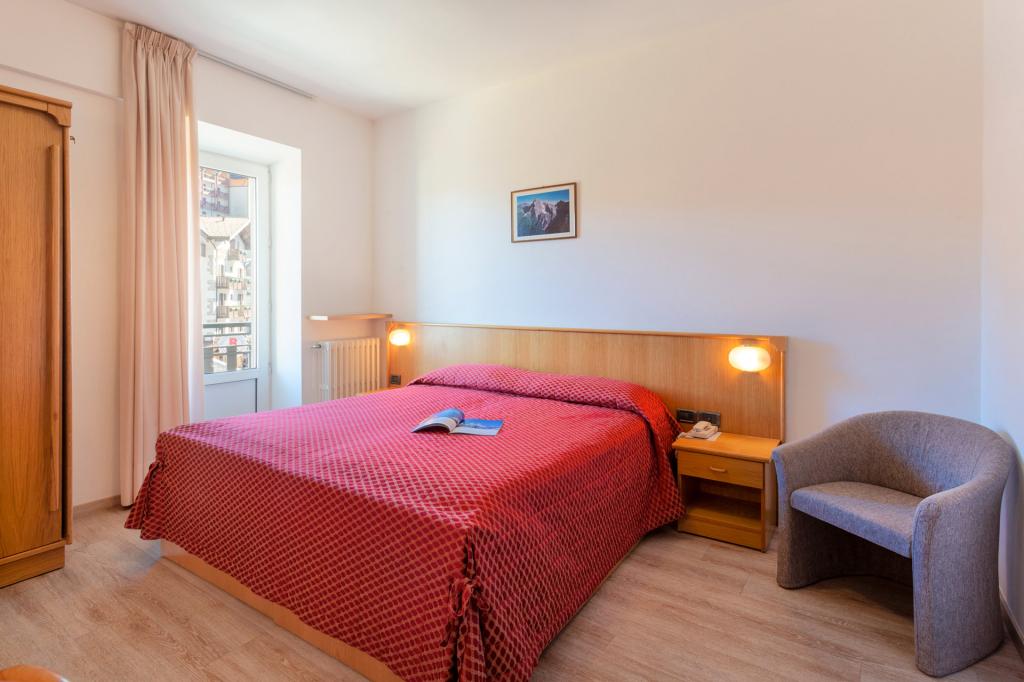 What do you need a vacation in Trentino for?
Very often, luxury is not what we need. Sometimes we are just looking for time for ourselves, time to relax in a cosy and welcoming environment.
If you are of this idea, the Standard Room of Stella Alpina Hotel is meant for you. Simple rooms where nothing is missing: comfort and warm atmosphere given by the alpine-style furniture.
In your room:
Services that will make your vacation unforgettable!
Balcony with mountain view,
telephone,
Wi-Fi,
TV,
safebox,
hairdryer,
crib available on request,
parquet.
The space for you:
Max. 2 people
14/17 mq + 3/4 mq (bathroom)