Mom and dad, finally privacy for you in vacation! What about the kids? They have their space!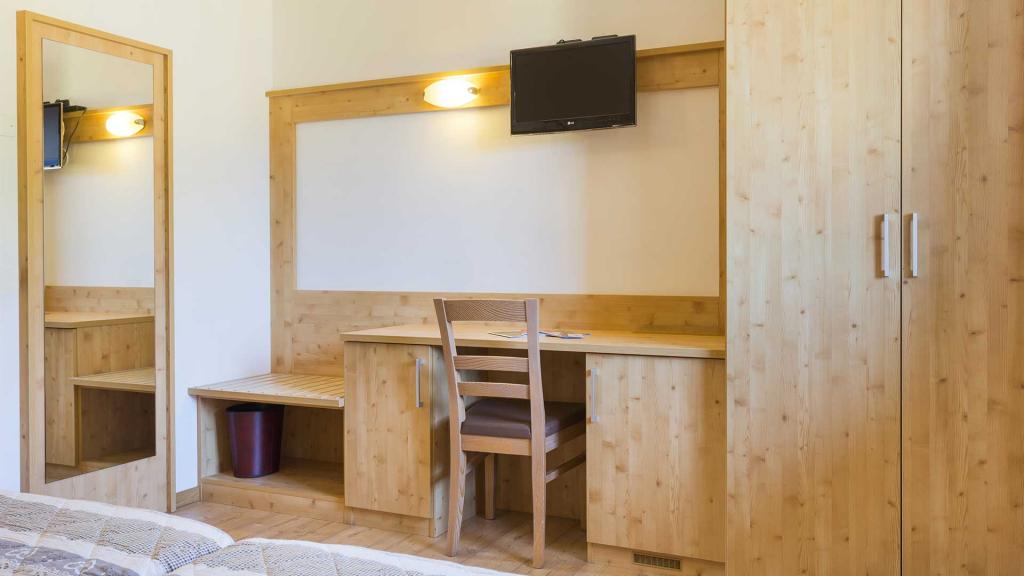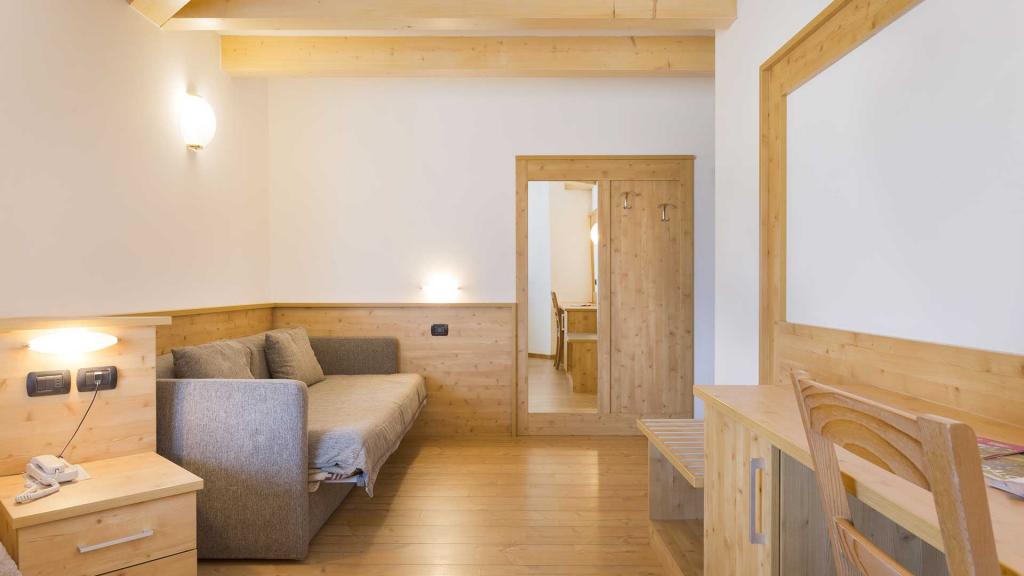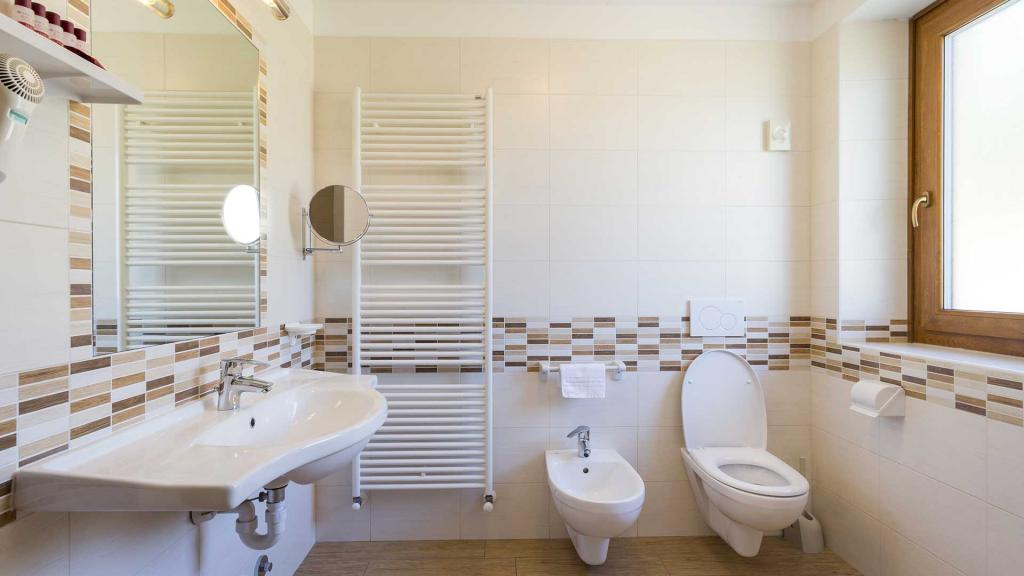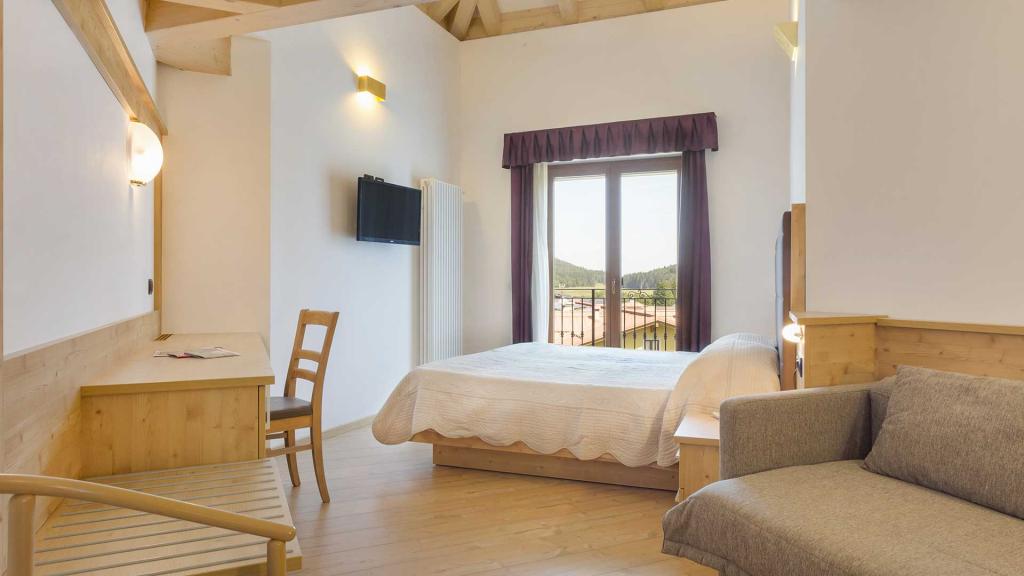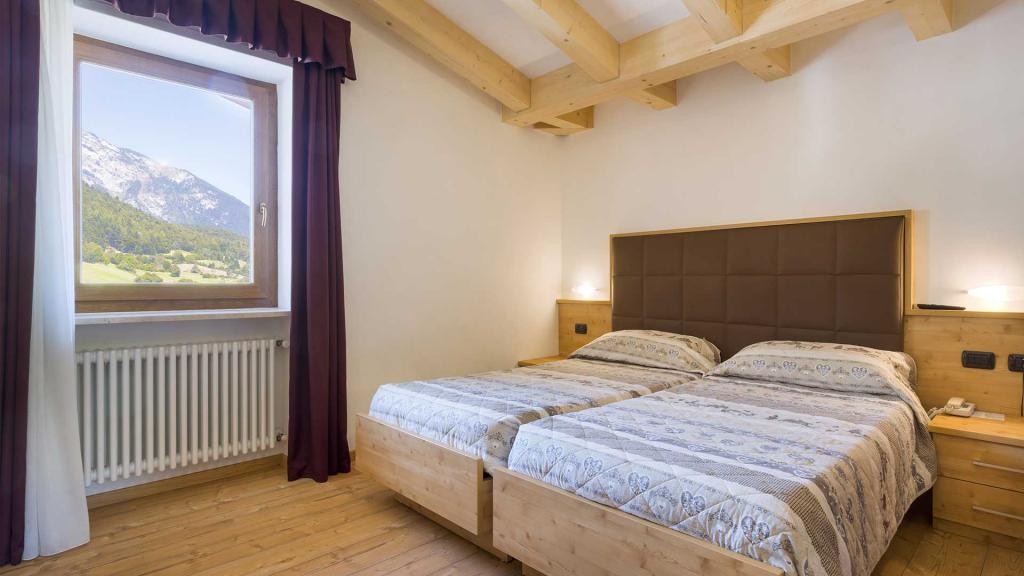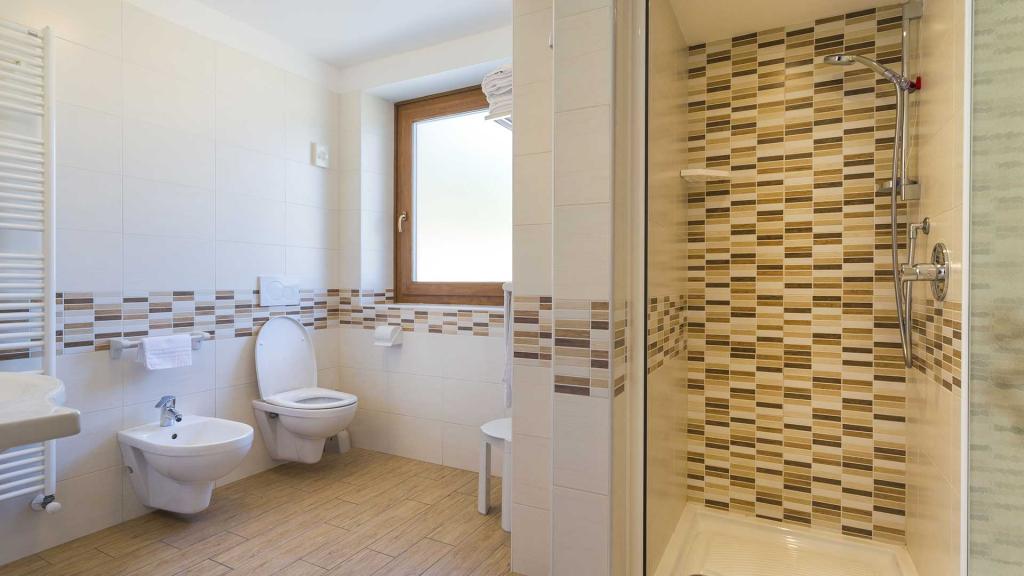 Relax and comfort for a special family vacation? The right answer is Stella Alpina Hotel, in Andalo. Our connecting rooms are perfect in order to give a bit of independence to your kids, who will feel like grown-ups and a bit of privacy and relax to the parents. It makes no difference whether you are a large family or a group of friends on vacation in Paganella, there is no problem of space. This kind of room, with fir-wood furniture, hosts up to 5 people.
The best words to describe a vacation in this room are relax and comfort! We know that often, for a parent, going on vacation is as exhausting as working, but we can ensure that our connecting rooms will actually make your vacation relaxing.
In your room:
Services that will make your vacation unforgettable!
Balcony with mountain view,
connecting rooms,
telephone,
Wi-Fi,
2 TVs,
safebox,
hairdryer,
crib & feeding-bottle-warmer available on request,
parquet.
The space for you:
Min. 4 people , Max. 5 people
40 mq + 7 mq (bathroom)